"Christmas Castle" and … the land of the elves floods with light!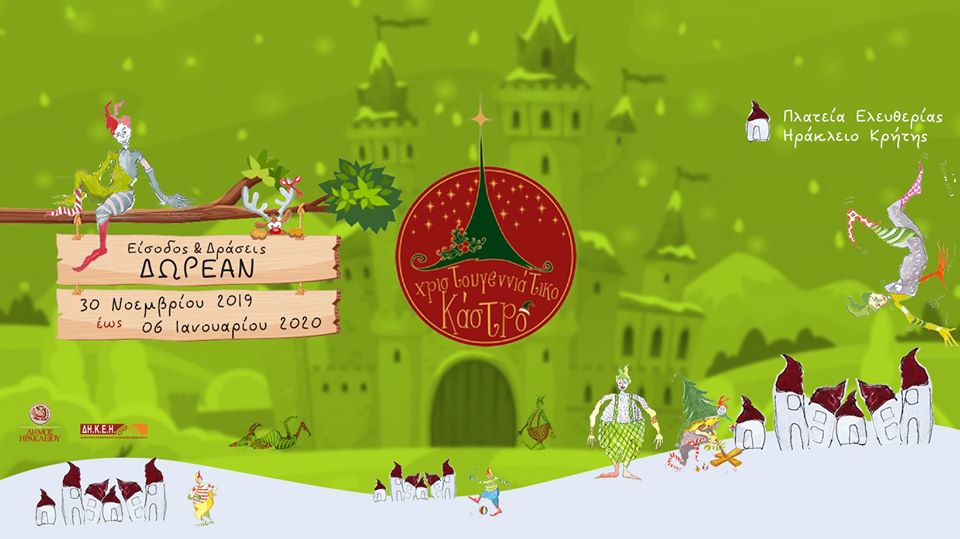 This year, for the fourth year, the Municipality of Heraklion and the DKEI,
Santa Claus and his elves are preparing from 30.11.2019 to 06.01.2020 the most glamorous journey of games, events and actions,
in Liberty Square, the most central square of our city.
The traffic, which exceeded 772,000 people last year, as recorded by electronic systems at the gates of Christmas Castle,
fills us with joy and pushes us this year to offer even more, with messages of love, offerings, acceptance,
and peace for the whole world to dominate!
The "Christmas Castle" will open its gates on Saturday November 30, 2019 and will close on Monday January 6, 2020.
For 38 whole days the "heart" of Heraklion will be filled with glitter from the festive lights that will be set up in the city. .
Festive events for young, old and young, locals and museums, games, art and art workshops, gastronomy treats,
concerts, choreography, cinema, theater events, cultural and educational activities, charity activities, and charity activities.
Spread out in the colorful streets of the "Christmas Castle",
with free participation in the DCIEC action houses and the main stage and municipal games.
Santa Claus's elves will flood the festive village and dance wildly in the light that will flood the square,
illuminate the festive days and be filled with joy and love our soul!
We are waiting for you!